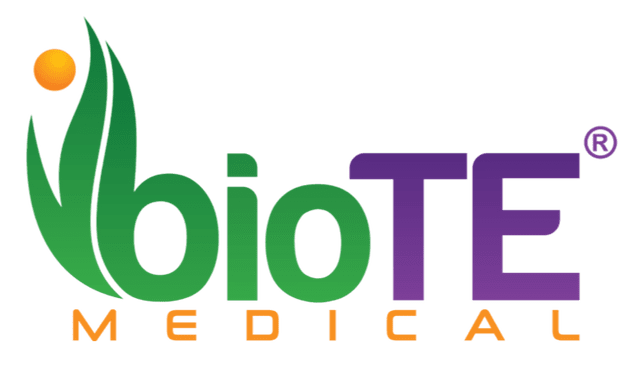 Bioidentical Hormone Replacement Therapy (BHRT)
BioTE ® Medical offers a method of bioidentical hormone replacement therapy (BHRT) using pellet therapy. Bioidentical hormone replacement therapy is a way to replace the hormones men and women lose over the course of their lives. Bioidentical hormone therapy is used to balance hormones in a way that helps patients reclaim their health. Private pay, call office for pricing.
BIOTE NUTRACEUTICALS & COSMECEUTICALS
---
The most common symptoms of hormonal imbalance are often disregarded until they impact quality of life so severely that treatment is aggressively sought out. Some of the symptoms of hormonal imbalance include:
Fatigue

Insomnia

Weight Gain

Brain Fog, Memory Loss

Decreased Sexual Performance

Inability to Maintain Muscle Mass

Depression and Anxiety

Irritability and mood swings

Diabetes

Heart Disease

Osteoporosis, Joint Pain

Night sweats, Hot flashes
---
Bioidentical hormone replacement therapy (BHRT) can come in oral, topical and pellet forms. BHRT using pellets has many advantages over other hormone modalities – most notably, the consistent administration offered by the BioTE method approach to hormone replacement therapy.
This prevents the rollercoaster-like effects patients often experience with other forms of BHRT.
---
Each hormone replacement therapy patient's symptoms are unique, so is each patient's path to hormone optimization. Most hormone therapy patients report some symptom resolution in as little as four weeks, but full optimization may take up to six months.
Your bioidentical hormone therapy journey will be customized to fit your specific needs. It takes more than a few weeks for your hormones to get out of balance, so you can appreciate the fact that it may take a little time to get your hormones back to an optimal level.
---
BioTE Medical developed a method that offers bioidentical hormone replacement therapy in the form of subcutaneous pellets. With more than one million insertions performed in the company's history, they've seen many lives changed with optimized bioidentical hormones.
If any of the hormone imbalance symptoms mentioned above ring a bell, and you think you might benefit from bioidentical hormone therapy, we can help you here at the office of Dr. Krueger to begin your BHRT journey to wellness today.
---
The first step to BHRT is consulting a local certified BioTE provider. Certified providers determine if patients are eligible for BHRT after an in-office appointment and extensive lab work. If the patient is a candidate for BHRT using pellets, they are ready for a pellet insertion and can get treated the same day.
---
During an in-office visit, a patient is brought into the exam room, and the insertion site, usually somewhere around the upper buttocks, is numbed. A small incision is made, and the hormone pellet inserted. After, the insertion site is covered with a small bandage. The pellet dissolves, and the body absorbs the contents, leaving nothing behind.
Every patient's symptoms are unique, so each journey is customized to fit your needs. Some patients report seeing improvement in as little as four weeks, but full optimization can take up to six months.
---
After the pellet-insertion process is complete, it's best to eliminate lower body exercise for a short period of time. Walking is fine, but more strenuous exercise is not recommended.
Showers are permitted, but bathtubs, hot tubs, and swimming should be avoided. After the bandage is removed, you can resume normal exercise and swimming routines – Women: 3-5 days.